Register now to attend our webinar: "Bring Balance to your Contact Centre" on Wednesday, 24th March 2021 at 11:00 (GMT).
The trusty phone line has been tested over the past 12 months. With the rise in customer support requests, companies traditionally using telephone lines as their primary customer support channels are looking to add modern ways of communicating with customers.
The pandemic outcomes included agents working remotely and the rapid need to handle a lot of interactions with fewer resources. Phone calls are expensive, and customers get annoyed and are left frustrated with being put on hold for long periods of time.
How can customer service organisations meet that demand while keeping costs reasonable?
This webinar looks at those specific customer expectations to determine how best to meet or even exceed them under current circumstances. Contact centre experts will discuss the technology available to facilitate these encounters, where the sweet spot between enablement and total cost of ownership lies, and how customer service organisations must put strategic adoption of technology at the centre of their operational roadmap in the new era.
SPEAKER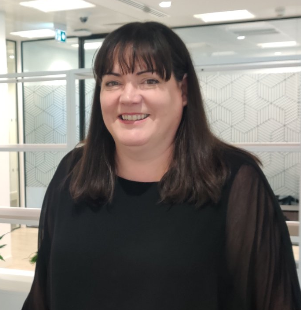 Amanda Henderson, Solutions Engineer, Contact Centre
At RingCentral Amanda is leading customers with their Contact Centre Digital transformation. Identifying how RingCentral Contact Centre can provide a great user and customer experience across all digital channels. Amanda has a very diverse background in the Contact Centre industry. Working for a range of international organisations in both a supplier and operational role. Prior to her role at RingCentral Amanda was a Senior Contact Centre Engineer at Capita, the largest BPO and professional services company in the UK. Amanda is very passionate about the North East and is an active speaker at North East IT events and forums.
Join RingCentral and an intimate group of IT thought leaders for a virtual discussion on how businesses are reassessing their approach to customer communications and the role of technology in the modern contact centre.