15 Dec 2021
LiveDesk: The Digital Workplace Canvas for your Hybrid CX Teams

Twenty-some months into this new world of working, it's clear that tools and processes designed for office-based teams aren't effective for hybrid (home/office) work environments: whether it's spreading mission-critical information with no single point of failure, guaranteeing continuity of support to your remote workers, or tracking wellbeing & engagement, the Slacks, Meets and Teams of this world just don't cut it.
LiveDesk by Sensée resolves all this by uniting all your people onto one page so everyone has access to the same information, care, and support - wherever they work from.
Infused with our 17 years of expertise in managing Hybrid Workers and Workplaces, LiveDesk is a macro-collaborative environment for large work groups that ensures all your people are equipped to deliver brilliant CX.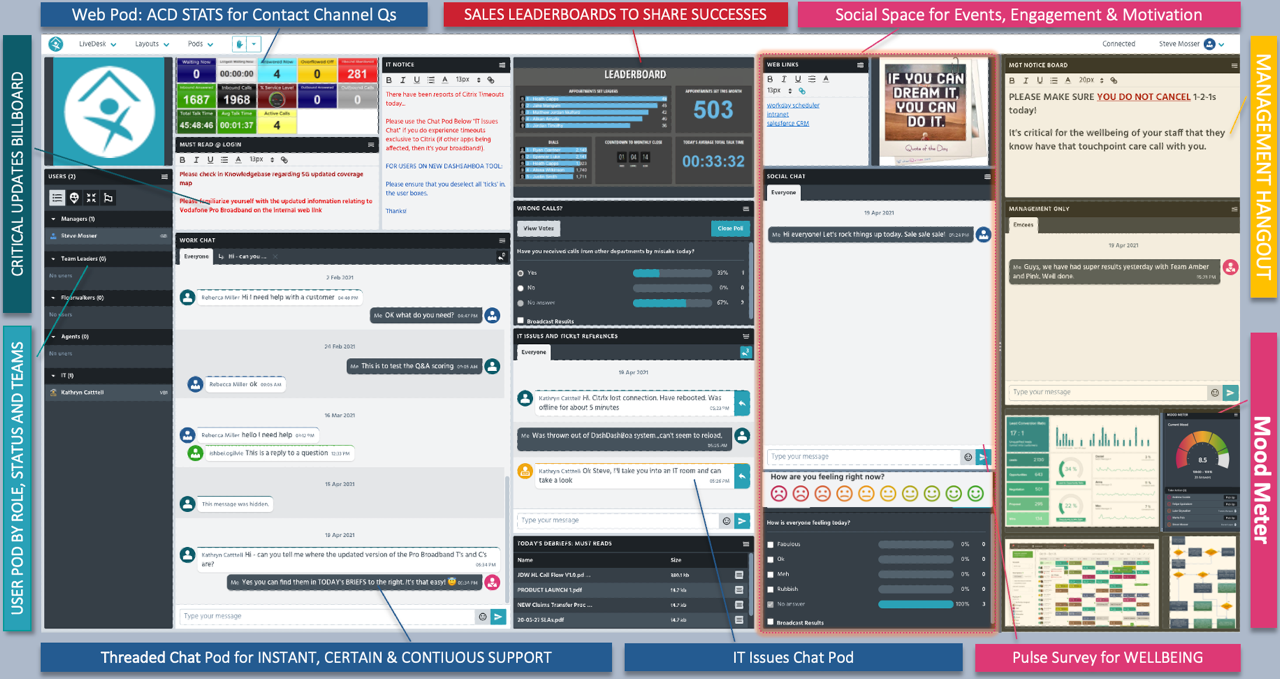 Fully-customisable, LiveDesk provides everything your CX team needs to be productive, performing and happy. This includes:
Feature-rich threaded chat, poll, share, pic, mood, links, billboard pods (aka tiles) arranged onto a single web app in 3 zones: main, social and management.
Controls & permissions based on CX roles (agent, floorwalker, TL, IT, Mgt) that track all interactions to provide agents' Capability & Knowledge Paths.
Dashboards, scorecards, and analytics for continuous improvement.
Mood Pulse Surveys for engagement and Pick Me Ups so no one is left hanging.
Integration with Teams, Google and Zoom for simplified workflows.
Are you interested in learning more about LiveDesk? Click below to discover more!
Thousands of contact centre managers and advisors are using LiveDesk today to optimise their hybrid operations. For further information on how to join this growing community contact : info@cloudworks.cc