17 Nov 2022
CX & Contact Centre Masterclasses launching in 2023!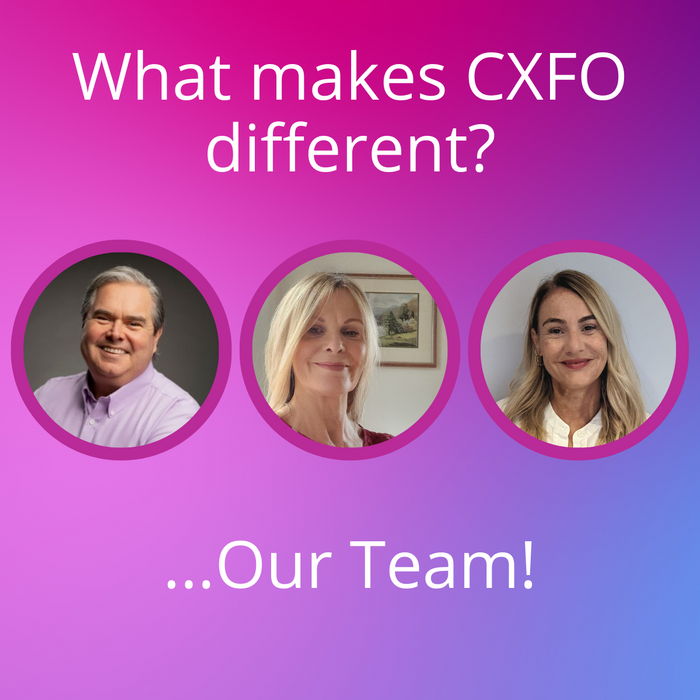 About CXFO
The Customer Experience Foundation (CXFO) is proud to be the only CX and Contact Centre organisation offering information, advice, and support that is accessible to everyone. We believe in a collaborative, supportive approach to improve CX as a profession for those we ultimately serve, as we continue our mission to make a difference.
We are run by Operational professionals and CX practitioners The Team have over 100 years' experience leading and supporting Contact Centre and Customer Experience operations. All of the team started on the phones and have worked in almost every function across customer operations.
CXFO Industry Councils
Our CXFO Industry Councils are intimate, industry vertical, roundtable events with 15-20 invited guests, held at high-end venues around the UK. They facilitate the conversation and provide a unified voice to shape the CX industry.
These roundtable events lead and contribute to the overall strategic direction of the sector, with actionable insight to shape and influence future direction and industry decisions. Our CX Industry Councils operate thought-leadership, innovation, best practice, governance and industry guidance, and we produce reports on these events 3 to 4 times per year.
Sectors include Retail, Public Sector, Telco/Utilities, BFSI (Banking, Financial Services & Insurance) Travel & Leisure, and Outsourcers/BPO
CXFO Leaders Summits
Similar to our Industry Councils, our CXFO Leaders Summits have a 'roundtable' event format, but instead of being industry vertical, they are open to all sectors and will discuss one topic per Summit.
A maximum 20 guests will be invited, including senior leaders from across the CX and Contact Centre industry, as well as guest speakers with high levels of knowledge on the subject matter.
CX & Contact Centre Masterclasses
Starting in February 2023…We will be launching our CXFO Masterclass series!
The workshops will be held at various venues across the UK and will cover a range of hot topics and challenges currently being experienced in the CX and Contact Centre industry including Customer Journey Mapping, Design Thinking, Planning / WFM, Managing Performance, How to set up a VoC Programme, Change and Project Management, Hybrid Working, Employee Engagement. Mental Health in the Workplace, Complaint Handling, and Dealing with Vulnerable Customers
Corporate Membership
CXFO Corporate Membership puts you right at the heart of the CX and Contact Centre Community. With your membership you will receive a host of benefits, including:
A Contact Centre and CX Audit, Assessment and Report
Opportunity for you to attend and take part in our CXFO Industry Council and CXFO Leaders Summit roundtable events
Access to other CXFO events, both face-to-face and virtual, including our Member Meet Ups, to discuss the latest topics and trends
Company Podcast
CX Live on LinkedIn
Access to advice from experienced CX and Contact Centre practitioners, who can offer you support based on over 100 years combined experience in the industry
We also have some very exciting news to announce at the Call & Contact Centre Expo for our CXFO Corporate Membership. So come along and see us at our stand (No CC-F72) to find out more!