26 Nov 2020
Coronavirus has accelerated digital transformation by six years. Here's how to avoid being left behind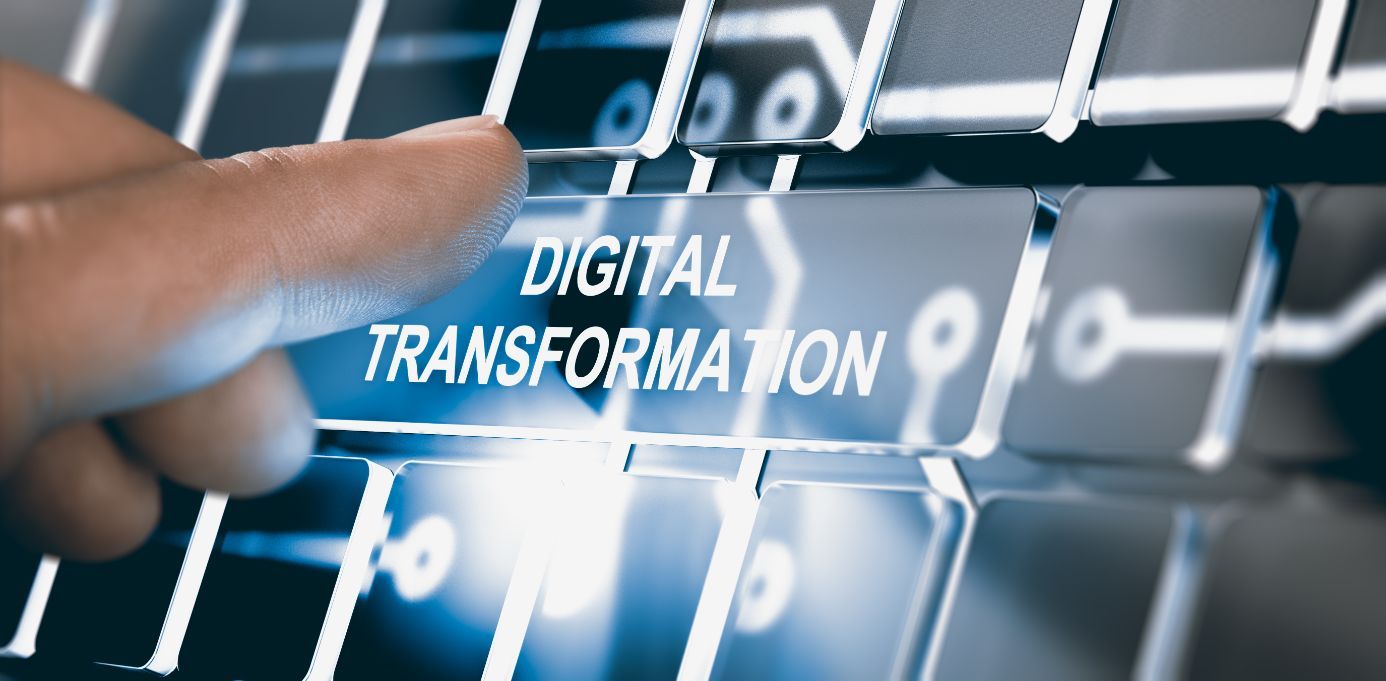 In the months since the World Health Organization declared coronavirus a pandemic, there's been much pontificating – both informed and otherwise – on our 'new normal'.
All of these predictions and observations have come with a heavy caveat: only time will tell.
Within this caveat often lies competing assumptions: this period will either be a short blip, or have much longer lasting consequences on how we live and work. How businesses have responded has tended to reveal their position.
Many opted for short-term solutions. That's understandable since a few months ago we thought everything would be back to business as usual by September.
Clearly, however, with children and teenagers only now heading tentatively back into classrooms, this situation has a longer tail than many had expected. Some businesses have been caught out.
Proponents of digital transformation have warned for years of the consequences of being left behind. The COVID-19 pandemic has made that warning even more immediate.
Businesses are having to adapt quickly
Almost all businesses (as much as 95%) are looking for new ways to engage with their customers as a result of the pandemic, as they're forced to do business without the same direct contact they were used to.
The same businesses are finding new ways to connect their staff too, with many having opted for remote working setups.
In lots of cases, this new way of working and communicating with customers marks a first not just for the companies involved, but entire industries.
As a result, transforming digital communications has become critical for 92% of businesses as they seek to address the challenges thrown up by COVID-19.
These findings, from a recent Twilio report, are as unprecedented as the events that birthed them. They also reveal the extent to which many businesses have found themselves wrong-footed by the pandemic.
At Zing, we're in the business of communication. During the summer months we heard of businesses whose telephone systems were still reliant on having people present in the office – not just to make and take calls, but to forward them on and take messages too.
Without simple solutions like interactive voice response (IVR) in place, staff had to travel to the office to collect voicemails.
Barriers to innovation are lifting
As businesses have come to terms with the likely realities of a post-pandemic world, they have shown how quickly they can adapt too. COVID-19 has accelerated some businesses' digital communications strategy by more than six years, according to Twilio's research.
Previous barriers to innovation have been hurdled or discarded: 79% of companies have seen their digital transformation budgets boosted. Strategies have been sharpened and executive approval has come more easily, just as a reluctance to replace legacy software has dissipated.
This comes as 92% of businesses say they plan to expand their digital communication channels, opting for more omnichannel options. More than half put this move to omnichannel communications down to the pandemic specifically – with a third reporting first-time adoption of live chat and IVR in the past few months.
"A remote first approach"
Shopify, the ecommerce platform, found itself facing unprecedented demand just as the pandemic forced huge upheaval of its workforce.
Thanks to what director of support technology Chris Wilson calls a "remote first approach" that's based on trust, transparency, and frequent communication, the business has been able to thrive.
Having the flexibility to adapt has been crucial too, and we've seen businesses in the UK that are used to adjusting for high-volume periods (around certain calendar events, for instance) have been able to absorb the shift to more remote communication.
As national lockdown conditions become more locally focused (and unpredictable too), this flexibility will only grow in importance.
Transform – but take it step-by-step
You don't have to jump into it. In fact, a slightly more measured approach is probably best.
Shopify's Chris Wilson puts his company's success down to an ability to "lean into" the changes. Lean into, that is – not leap into.
This applies especially to those businesses that might still be apprehensive about opting for full digital transformation.
The expense and time it absorbs can be a daunting prospect. But it's possible to lean into it too: start with a problem you can see is hurting your business and solve it. Then build on the results.
At Zing, we like to work with customizable solutions like those offered by Twilio: they're modular, in a sense, and can be as adaptable as you need them to be – even in uncertain times.
This systematic approach is an effective way to ensure your employees are with you on the journey too.
It's rarely been more important to provide staff with the tools they need, as well as supporting them – with customer self-service options, for instance – to manage the new work circumstances they find themselves in.
The one thing that's certain in 2020, it seems, is uncertainty. So it pays to be prepared.
Author: https://zing.dev/